Prepare for the next frontier in healthcare as technology propels us towards groundbreaking transformations. Discover the remarkable potential of innovative treatments and enhanced patient experiences that lie ahead. In this article, we delve into the key trends and advancements that are set to revolutionize the healthcare landscape in the coming years. Get ready to be inspired by the limitless possibilities in the future of healthcare.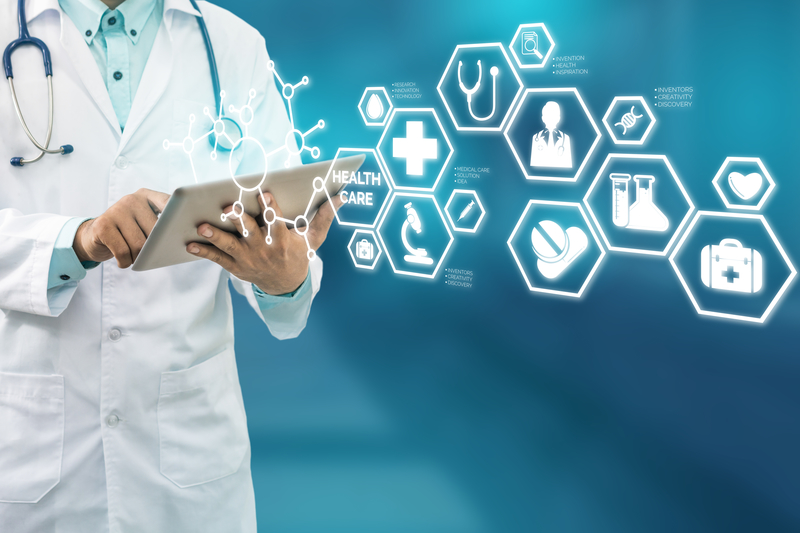 1. Precision Medicine and Personalized Treatments
Precision medicine is the future of healthcare, a groundbreaking approach that considers an individual's genetics, lifestyle, and environment for customized treatments. With progress in genomic research and data analysis, doctors can now personalize interventions, medications, and therapies to optimize results and minimize adverse effects. Discover the power of tailored healthcare for enhanced health outcomes.
2. Artificial Intelligence and Machine Learning
The future of healthcare is here with artificial intelligence (AI) and machine learning leading the way. These revolutionary technologies have the potential to transform diagnostics, predict disease outcomes, and streamline administrative tasks. By harnessing the power of AI algorithms, vast amounts of medical data can be analyzed to aid in early disease detection and provide accurate diagnoses. Additionally, AI-powered virtual assistants are available to assist healthcare professionals in managing electronic health records, scheduling appointments, and enhancing patient interactions. Get ready for a new era of healthcare with AI and machine learning driving innovation.
3. Telemedicine and Remote Health Monitoring
Telemedicine, or remote health care delivery, will continue to gain traction in the coming years. Advancements in telecommunication technology and the increasing accessibility of smartphones enable patients to connect with healthcare providers remotely, eliminating geographical barriers and improving access to medical expertise. Additionally, wearable devices and remote health monitoring systems will allow real-time tracking of vital signs, enabling proactive interventions and better management of chronic conditions.
4. Robotics and Automation in Surgery
The future of surgical procedures hinges on the seamless fusion of robotics and automation. Surgeons will increasingly depend on robot-assisted surgery to amplify precision, flexibility, and control during intricate operations. These advanced robotic systems deliver enhanced dexterity and stability, leading to minimal incisions, less blood loss, and expedited recovery for patients.
5. Big Data Analytics and Predictive Analytics
Unlock the potential of health data with big data and predictive analytics in healthcare decision-making. Harnessing patient data, electronic health records, genomic profiles, and lifestyle information, healthcare providers can spot trends, forecast disease progression, and devise personalized interventions for better patient outcomes.
6. Virtual Reality and Augmented Reality
Virtual reality (VR) and augmented reality (AR) technologies have the potential to transform medical education, patient experiences, and surgical training. VR can simulate realistic medical scenarios, allowing students and healthcare professionals to practice complex procedures in a safe and controlled environment. AR can overlay relevant patient information during surgical procedures, providing surgeons with real-time guidance and enhancing precision.
7. Focus on Preventive and Wellness Care
The future of healthcare will prioritize preventive care and promoting wellness. Healthcare systems will understand the significance of intervening early and preventing diseases, leading them to invest in population health management, health education, and lifestyle interventions. By shifting focus towards proactive health promotion instead of reactive treatments, the aim is to decrease the impact of chronic diseases and enhance the overall health of the population.
Conclusion
The next decade holds immense promise for the future of health care. Through the integration of advanced technologies, personalized treatments, and a focus on preventive care, the healthcare landscape is set to undergo significant transformations. Embracing these advancements will empower both patients and healthcare professionals, leading to better health outcomes and an enhanced quality of life.